UltraRoof380 overcomes the twin issues of your old conservatory being too hot in summer and too cold in winter. Moreover, it creates a beautiful vaulted plastered ceiling inside – and on the outside a stunning lightweight tiled finish.
For those who want a solid roof but still want to retain an element of light within the room, the clever configurable technology in the UltraRoof380 allows the installation of multiple glass panels or Velux Windows – this can help project light into the adjacent room and give you a truly bespoke design.
Extremely thermally efficient due to its advanced design, UltraRoof380 is fully compliant with Building Regulations and has jhai system approval, giving you peace of mind from the outset of your replacement roof project.
At the ridge and hips of your roof you can choose between a modern aluminium capping or a more traditional tile roof capping, once again giving you a choice of design for your roof.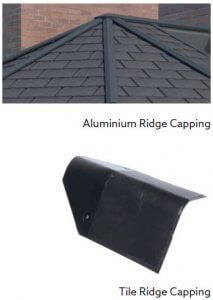 The external fascia boards are available in different colour choices to match or contrast your existing window frames: White, Black, Rosewood, Oak.
Depending on your preference, full glazed panels or Velux windows can be inserted into the roof to enable natural light to flood into the room. High performance glazing can be used to further enhance the experience of your new room. This glass can help reduce glare from the sun and control the amount of heat that you allow into the space.
Choose from Three Tile Colours: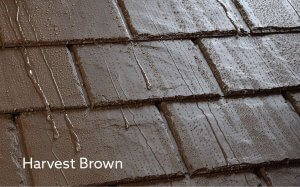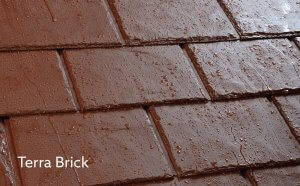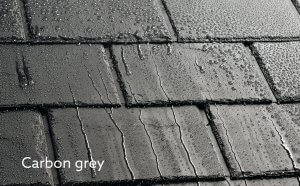 Internally the UltraRoof380 is second to none. Around the perimeter of the ceiling sits an internal pelmet which can be used to insert spotlights or speakers and at the apex of the roof you can choose to add a fl at panel enabling you to insert down lights or hang pendant lights for main or mood lighting.
UltraRoof380 has a proven pedigree and will provide comfort and peace of mind for many years to come. The complete roof is pre manufactured to ensure consistent quality on site and speedy installation with minimal waste and minimal disruption to your home compared to other tiled roof solutions